"It's the most wonderful time of the year!"
*Sprinkles gold and white glitter* Do you smell that? That fantastic aroma? It smells like THE CHRISTMAS SEASON!!!! Okay, to know me is to know that I am not a fan of even saying the word Christmas before Thanksgiving has had it's spin, but something about threatening an almost 4 year old with the idea of not receiving ANY gifts because she's on the naughty list just causes me to say the words SANTA and CHRISTMAS multiple times a day. There are certain words that come to mind when I think of the Christmas season – Jesus (obvi!), family, food, and SHOPPING! And in that order! So I wanted to put together a gift guide for you ladies and gents!
As you probably know, I'm a crafty mommy. I love to make things and if I can't make it, I love to buy them from other crafty people that I know can make them. And that is what this years gift guide is all about. Items you can buy for the little one's in your life that come from small businesses, many of them women, and many of them mama's. I love supporting small businesses, so I'm here to list 30 of my favorite, and my favorite item from each shop. I'm going to quickly start with my own. I am selling cookies for santa mix in a jar, hot cocoa mix in a jar, santa sacks and more in my etsy shop that you can find here! Yes, shameless plug, and now that that is out of the way, let's get on to some of the other wonderful crafters out there! Happy shopping!
Home Beautification
I love a good wreath! It really adds a heightened sense of celebration to your home, no matter what the occasion. I also know how time consuming and difficult they are to make! So if you need one for your home this holiday season, May I suggest visiting Wreaths by Emma Ruth? It seriously amazes me that her items aren't sold in stores. Seriously, I expect to walk into Macys to find this wreath: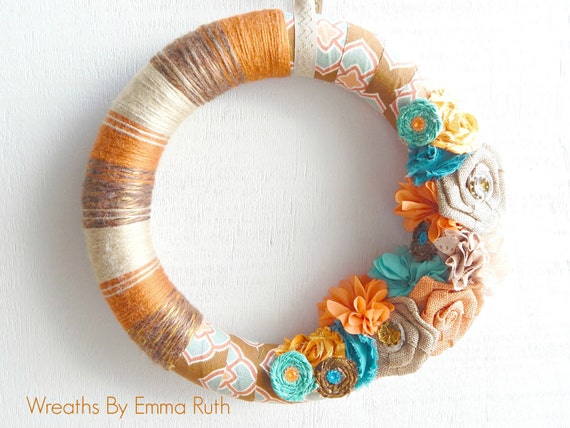 Isn't she gorgeous? Even if this particular wreath does not fit your home or style, no worries, Emma Ruth has more to choose from, including a beautiful Christmas wreath, and she takes custom orders.  Make sure you put your order in while the holiday season is still early if you're getting one as a gift. Enter code JOHANNASMAMA when checking out for a 15% off discount from now until December 16th!
I love all things glitter, so no one is surprised that I love this ornament, right? It's gorgeous! Gliterred and personalized? Winning! Send a custom order request to Sage House Designs to beautify your tree this Christmas season. Enter code JOHANNASMAMA for a 10% off discount from now until December 16th!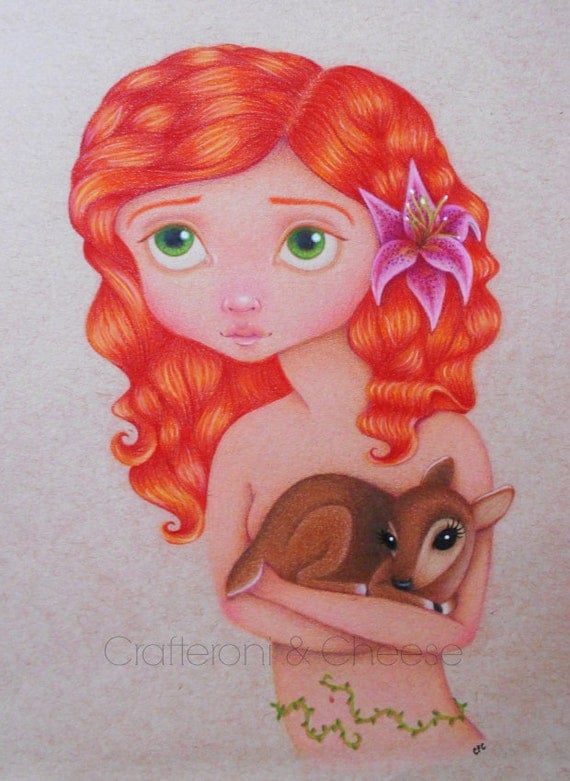 CrafteroniNCheese does gorgeous watercolor work at a very affordable price and she accepts custom orders! This piece is a limited edition piece of work, but again, you can have her create something just for you! Use code "ALISTHOLIDAY14" for 20% 0ff of your purchase today!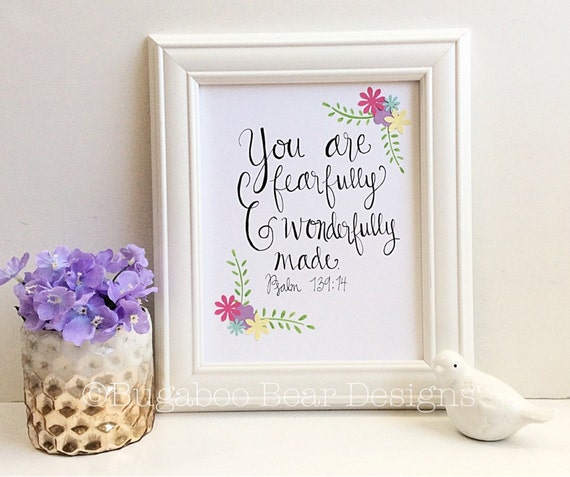 Bugaboo Bear Designs creates beautiful pieces of art work for your home and nursery including keepsake boxes and handpainted wood designs at an affordable price. On cyberMonday she is offering 25% off of all purchases!
Fit for a Princess

Rolling Heads Crowns makes crowns that are super cute, but when I saw these minnie Mouse inspired hair clips I fell in love. How cute are these?
and how cute is this crown???
There are also crowns perfect for Christmas so check them out today!
I love big chunky necklaces, and Johanna does as well. It's often hard to find someone who can make them just right, but over at Oh my Girlies they do just that. The one above is perfect for Christmas, but there are plenty of others here that are perfect for stocking stuffers for that special little girl in your life.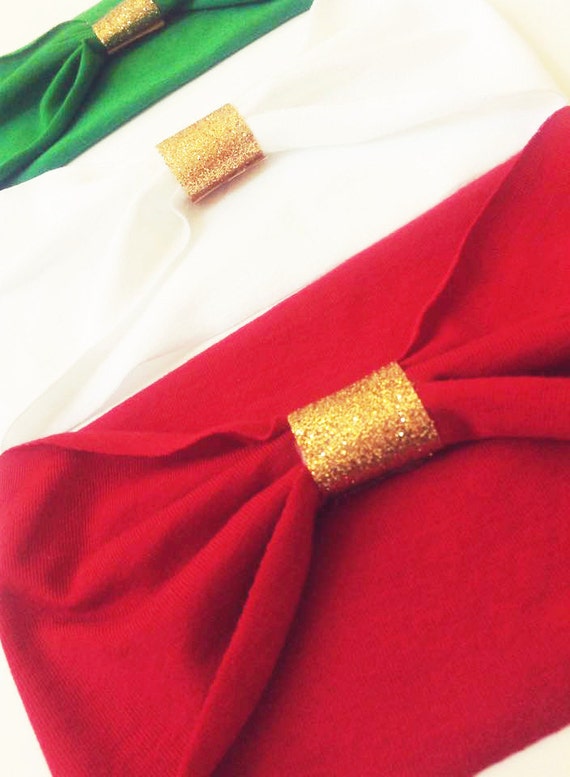 I am big time into the bohemian look these days and these jersey knit hair turbans are right up my alley! Best news of all? Sandchica has a sale on them going on right now!
This super cute crown clip is so irresistable! I have to have it and I know you do too. Sassy Sweethearts Boutique makes these beautiful creations and diverse option of other hair accessories as well that are perfect for stocking stuffers.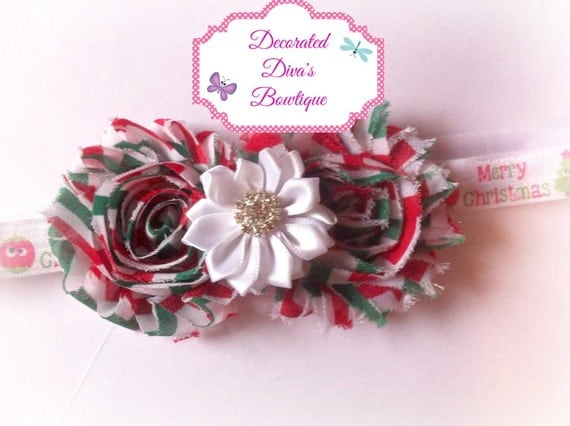 Gorgeous, right? I love a beautiful hairbow and this one certainly tickles my fancy. Visit Decorated Diva's Boutique for other gorgeously designed headbands and bows for every occasion. On cyberMonday you can get this beautiful headband and everything else in the shop for 30% off entire order using code cjcybermonday.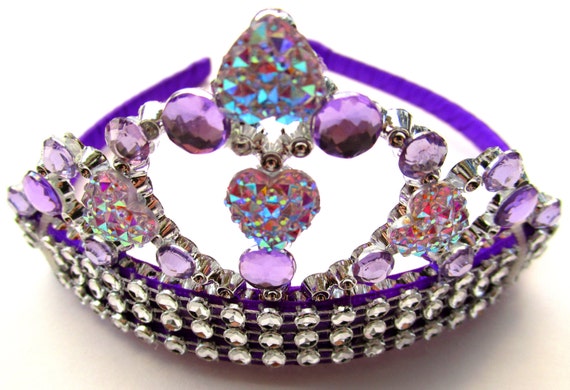 Sofia the first is a hugely popular show these days, so I thought you mama's would enjoy this beautiful crown made by Banana Belle Fashion. It's sparkly and chic, and any little girl would love it, whether they are a Sophia the first fan or not!
Tutu's She'll Love!
Everyone loves a good tutu! They're fun and all things girlie! One of the prettiest tutu dresses I've seen for Christmas was at Tutus for All.
Isn't she beautiful? Not looking for a Christmas tutu? It's okay because she has tutu's for every occasion. If you know Johanna then you know that simply waking up in the morning is good enough cause to wear a tutu!
So, I secretly prayed that Johanna wouldn't be a princess girl because I wanted her to know she was more than just a princess or her looks. Alas, she first fell in love with the Little Mermaid, and then it was all downhill from there. It was then that I remembered that there was one Disney Princess that I absolutely adored and that was Belle. So when I saw this tutu, I slightly swooned. It tugged at the little girl in me, and it will tug at the little girls in your life hearts too. Maddy's Rose Boutique has other beautifully designed tutus as well, including little cute rompers!
This tutu dress grabbed my attention because it's perfect for the age Johanna is now (soon-to-be 4). It's not too babyish, and it's not too grown, it's perfect that kid age. It looks very easy, breezy sophisticated and I love it! Trendy Tutus By Lauren has plenty of others to choose from as well. There's only 1 of this particular dress left though, so I would snatch it up immediately if you love it!
Bath Time Fun

I know that many of my readers either suffer from eczema, or their child does and finding something to soothe their skin can be difficult and quite costly. Lena Jeanne is an oncology biochemist who focuses on Eczema/Psoriasis/Acne/Oily Skin and other skin conditions. She really cares about her customers and it's showing, as she is getting rave reviews! You can buy her eczema soap and ointment here.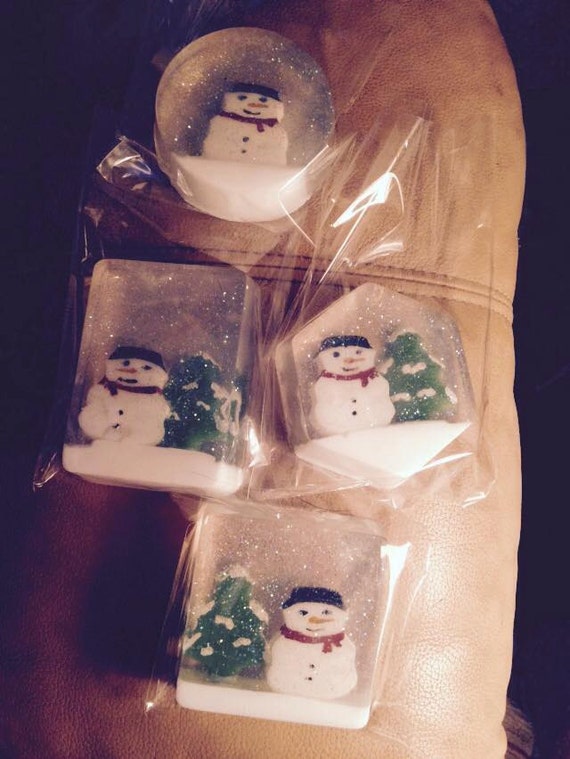 Kids rarely care about soap unless it bubbles or looks fun, and this one definitely looks fun! Snowglobe soaps are created by Roots in Eden and according to their store these soaps are made of "nourishing glycerin soap and pure essential oils, these soaps are as functional as they are beautiful. Hand painted and crafted centers are also made of soap, so the bar is usable to the end." These particular soaps come in peppermint or cinnamon scents. The first 10 people to order on CyberMonday will receive a 2oz. peppermint snowball soap with festive wrap ($3.00 value).
There's a little girl that lives in my house that loves to get into my smell goods. How do I distract her from doing this? By buying her her own my little pony inspired cupcake soaps of course! What kid could say no to that? With yummy scents that represent every pony, this gift is a must. Scents include:
Rarity – Pink Sugar
Pinkie Pie – Birthday Cake
Applejack – Taffy Apple
Twilight Sparkle – Black Raspberry Vanilla
Fluttershy – Easter Flowers
Rainbow Dash – Fruit Slices.
That's just for the my little pony scents. There are much, MUCH more products and scents to choose from at Magical Star!
I used to love hooded towels when Johanna was a baby, but it was hard to find them as she got older. You can't imagine how excited I was to find these beautifully designed hooded towels over at Mandy's Joy! I'm a little Frozened out, but Johanna adores Rainbow Dash from My Little Pony, so this is the perfect stocking stuffer for her!
How about a gift that does double duty? These soaps are embedded with santa and reindeer duck toys! Visit Sudzy Bums for even more bathtime gifts for your little ones. Enter coupon code XMAS14 for %20 off your purchase. It expires December 1st!
Stuffed Toys Made with Love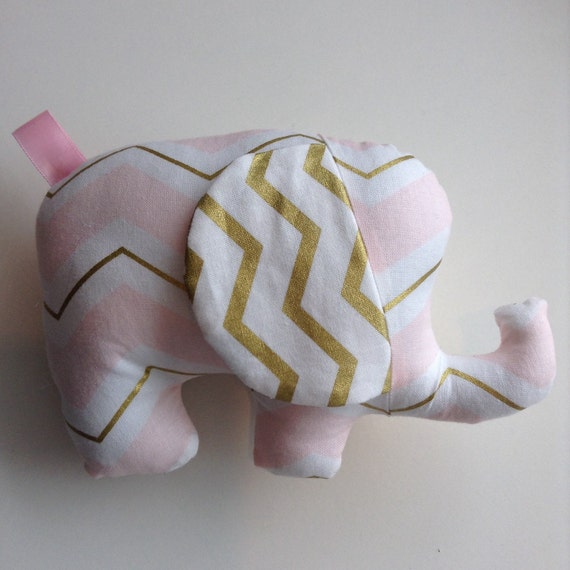 Clever Finch Designs is one of my favorite etsy shops. I love that the stuff toys are so elegantly put together. I simply adore this elephant! A great gift if you have a baby in your life. Other designs also available.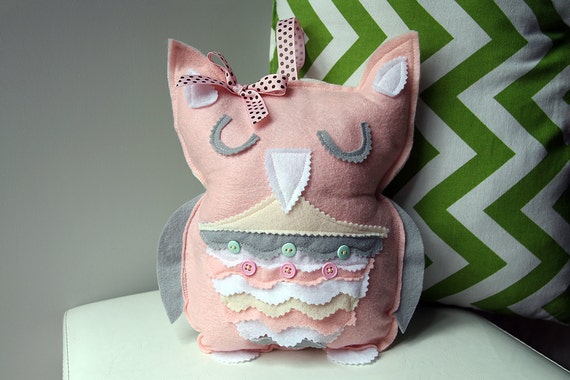 House of Laylayt makes these adorable custom pillows. How cute is this owl?!? She also has other fantastic designs including stuffed tooth fairy pillows, so if your little one has a loose tooth, go order one now!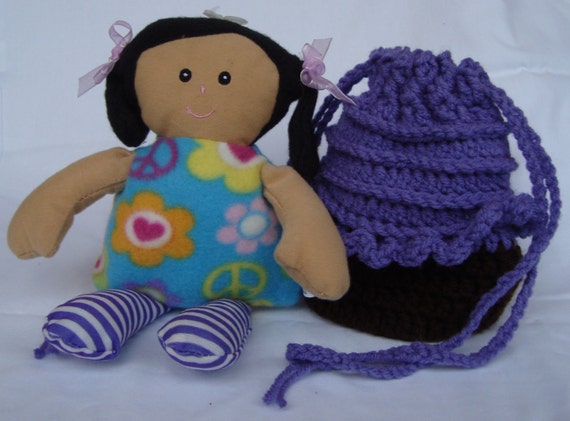 I think that handmade dolls are so special because a lot of love go into them and the makers do their darndest to make sure that the recipient is pleased with the work. This doll with purse will be a great gift for any little girl. Shop The Jolly Hooker to see more crocheted and stuffed items. From Nov.27th-Nov.30th you can get 10% off all purchases and a free gift for all orders over $25 dollars before shipping COUPON CODE: THANKS2014. From Dec.1st-Dec.15th you can receive 5% off all purchases and a free gift for all orders over $25 dollars before shipping COUPON CODE: XMASLOVE. Any orders between now and Dec.25th over $50 in purchases get a $5 off coupon.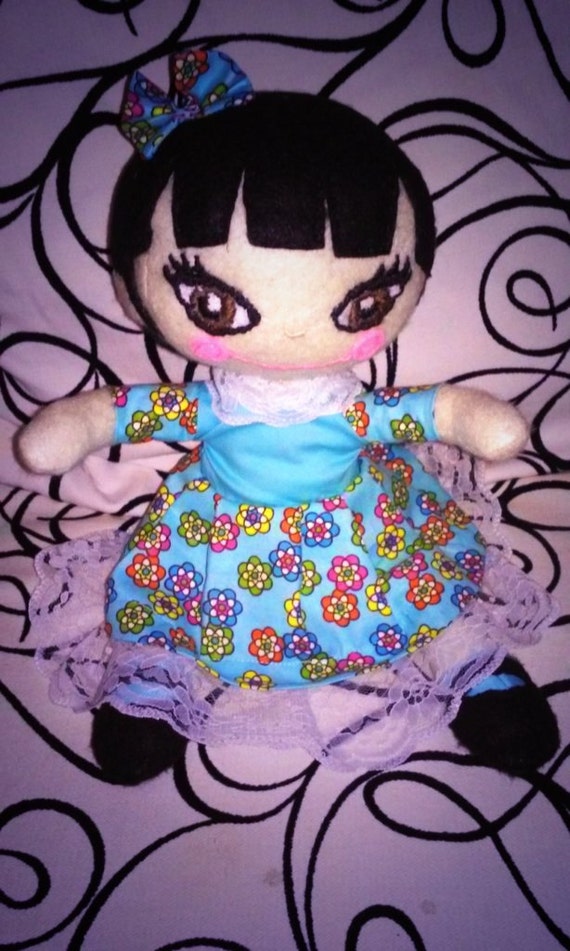 Customize your own little 13″ doll (boy or girl!) at Made with Love Dolls. You choose hair color, eye color, skin color, and style! Make it your own! Give your little one a doll that looks just like them!
So cute right? I'm so happy that the creative peeps out there are thinking of things like tooth fairy pillows so I don't have to lol. If you want this, or wall letters, plush toys and more, visit Baby Ruth's Boutique! So adorable!
Mommy Break
Little Lennons creates busy books for kids. The busy books are customized for children between the ages of 1-10. Tell them your child's interests and they will create a book in that theme that will engage your child when you need a break to do other things. So much better than plopping your child in front of the tv! Little Lennons will be offering a Black Friday and Small Business Saturday special only- buy homemade play-dough and get 3 free play-dough mat pages (6 FREE activities). Also, there is a December 15th deadline to ensure delivery by the 25th!
Meaningful Jewelry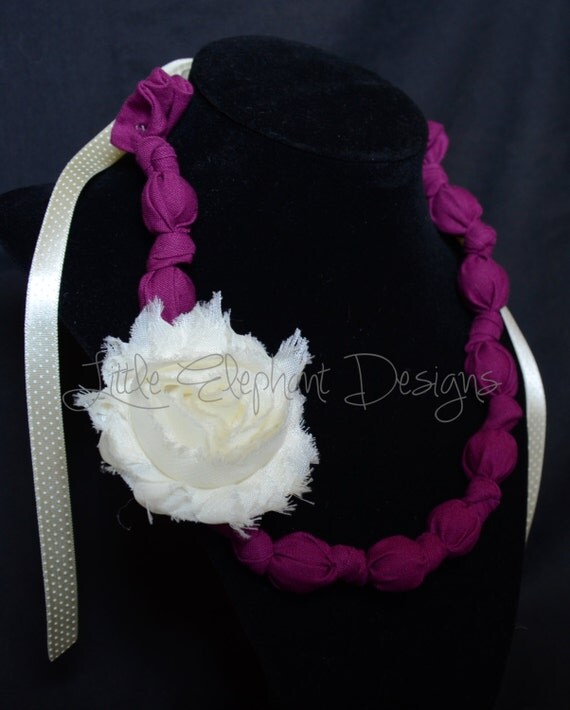 When a baby is teething we know that they like to sink their gums into anything they think will sooth them. Often times it's mommies necklace that catches their eye. Well what about having a fashionable necklace that is a functional teething ring? Awesome idea right? Lil Elephant Design creates these functional necklaces that are made of 100% cotton fabric, ribbon, and food grade silicone beads.  There are a variety of designs to choose from so this would make a great gift for any pregnant mama, or mama of a teething baby.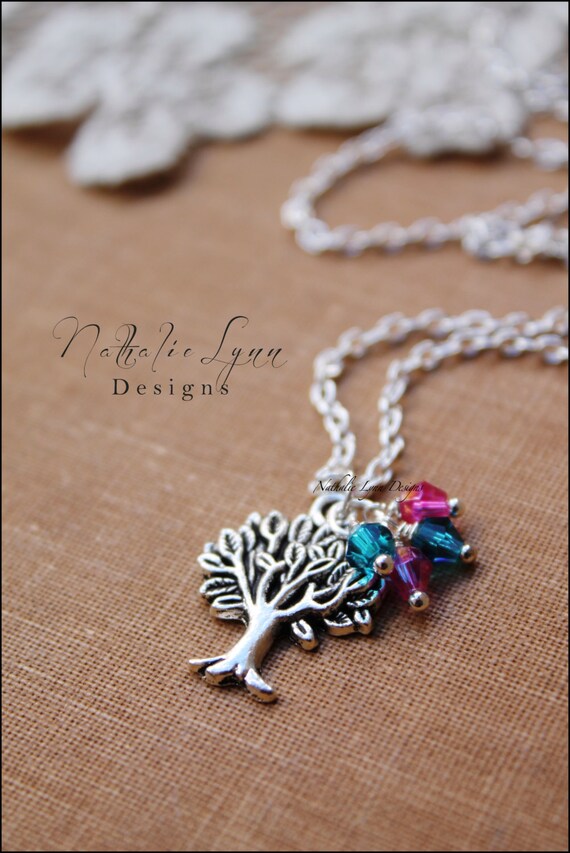 This necklace is not just for kids, but for adults too. It's a family tree necklace created by Nathalie Lynn Designs. "The Tibetan Silver tree charm adorns an 18 inch sterling silver chain along with crystals to represent birth months of your child(ren) or loved ones." I'm not big on necklaces, but I thought this was very elegant and had a simple beauty that could not be denied. If you have a design in mind, just send her a message. She does accept custom orders.
Stay Warm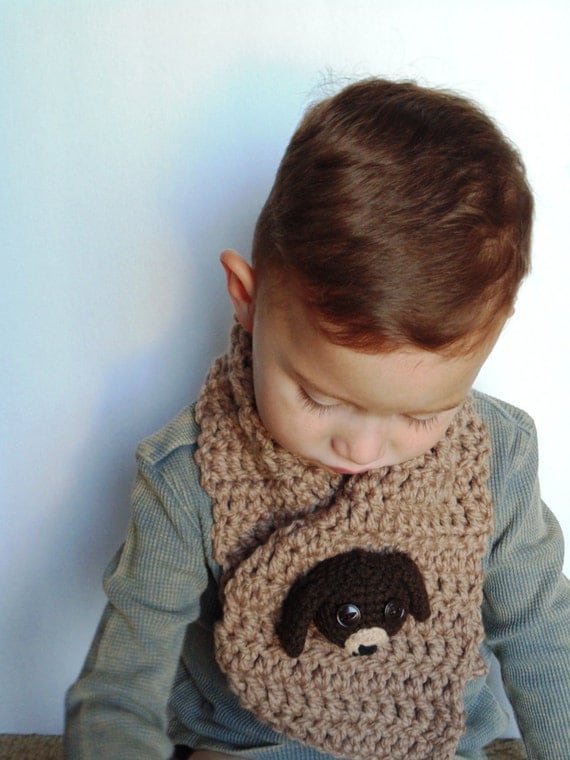 How beautiful is this crocheted puppy scarf? It's made by Chucks for Chancho and you can find other beautiful scarves in her shop as well as gloves, hats, photo props, and more. They will be offering 20% off of all products on CyberMonday!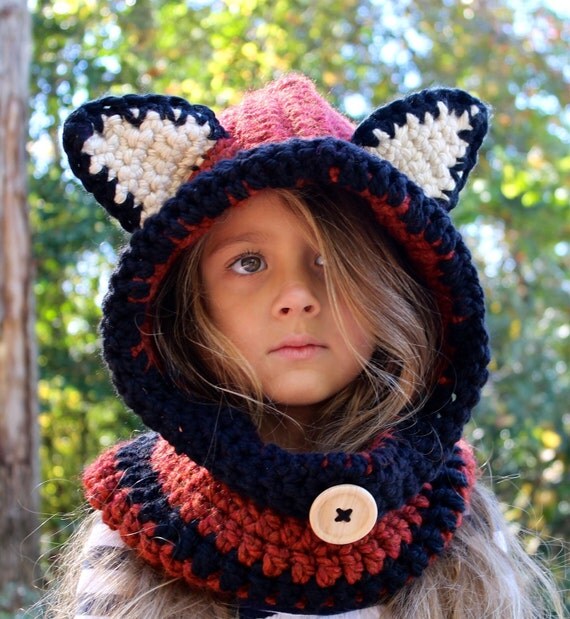 This fox scarf gives me fever! It is chic, fancy, and your kid definitely won't complain of being cold! Visit Kerzeis Kollection to get yours.